8 types of shower screens to consider for your bathroom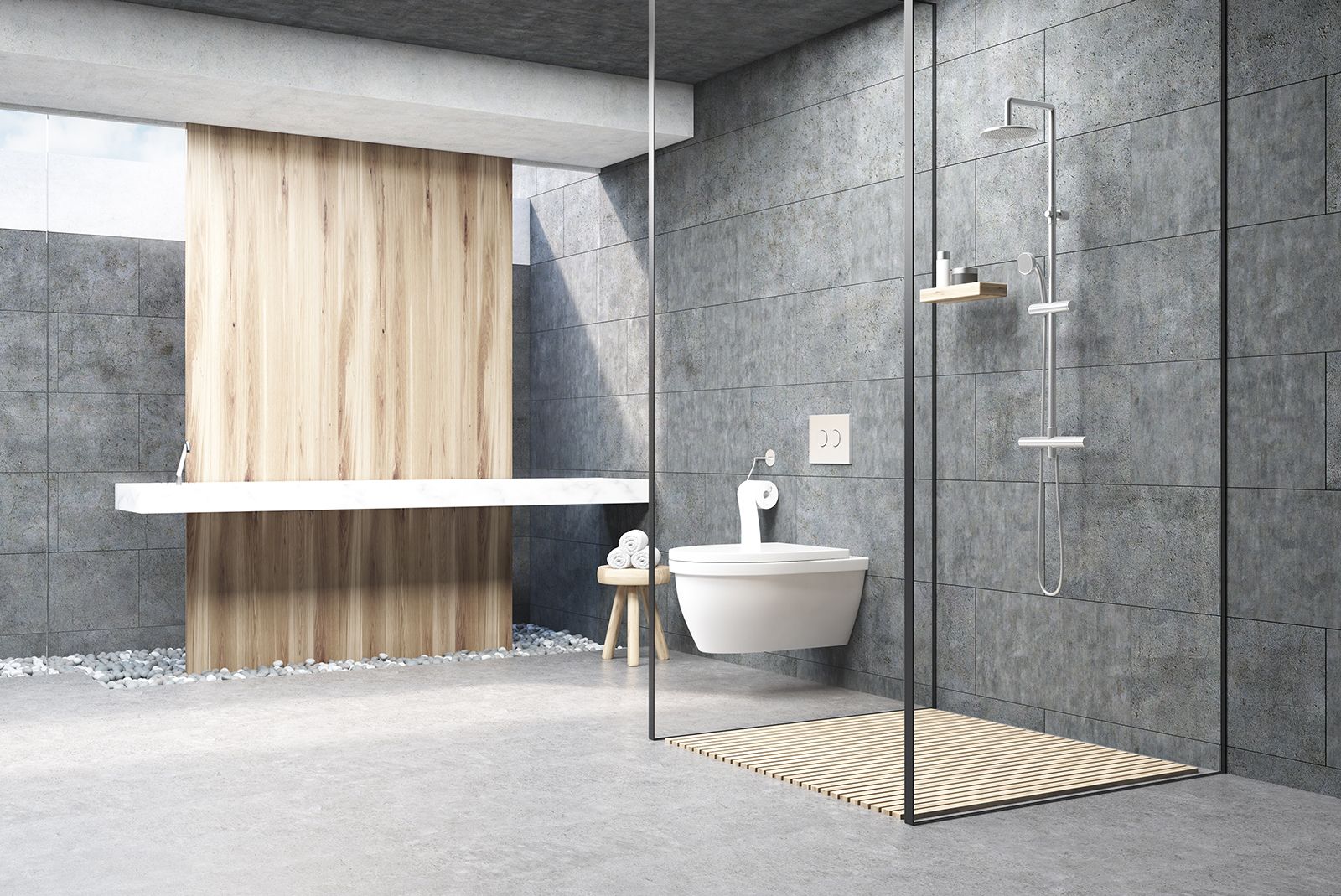 One of the easiest ways to give your bathroom a budget-makeover is to simply upgrade your shower screen. Shower screens are available in a range of modern and stylish designs which will allow you to create a brand new look without undergoing a complete bathroom renovation.
Today, we look at 8 of the most popular shower screens in Perth for you to consider. I'll also throw in a few product recommendations for each of these types of shower screens which you can purchase from an Alpine stockist.
So, continue reading this post to find out more about these modern shower screens. By the time you're done reading through this article, you'll have a good idea of which one will best suit your needs.
Framed shower screens
Fully framed shower screens are a very popular choice for busy family bathrooms. They provide a full enclosure which is made out of glass panels supported by an aluminium frame. They come in a variety of configurations and are perfect for bathrooms of all sizes. Fully framed shower screens are a great choice for families and budget-conscious homeowners.
For high-quality framed shower screens in Perth, take a look at the Brighton Shower Screen. This fully framed shower screen offers unmatched strength and excellent performance at an affordable price.
Frameless shower screens
Frameless shower screens are a sleek and minimalistic alternative to fully framed shower screens. They feature a simple, but modern design with a glass panel supported by minimum hardware. Frameless shower screens are a great choice for small bathrooms where space is a constraint.
For frameless shower screens in Perth, consider the Frame-Less Shower Screen. This stylish shower screen is manufactured to the highest of standards and will surely make your bathroom more attractive.
Semi-Frameless shower screens
Semi-frameless shower screens are framed shower screens, just with a more subtle frame. While they offer the strength of framed shower screens, they are more sophisticated in their design – closer to frameless shower screens. They're a good choice if you're looking for a durable yet stylish shower screen.
When it comes to semi-frameless shower screens in Perth, the Corner Entry and the Aspen shower screens are popular choices. They both feature gorgeous designs and are a great choice for any bathroom.
Sliding Door shower screens
Sliding door shower screens are great space saves. While they offer the same space as closed enclosures, the doors do not open out inwards or outwards, which saves immense space. They're a very practical choice for bathrooms where space is limited.
If you're considering sliding door shower screens in Perth, take a look at the Slider Door and the Torquay Square Slider shower screens.  Either screen will make an instant impact in your new bathroom.
Pivot Door shower screens
Pivot Door shower screens are traditional shower screens that rotate open on a central point. They are available in a range of styles and designs; however, they are only suitable for large bathrooms due to the space needed for the door to open.
If space isn't an issue, then consider the Pivot Door and the Brighton pivot door shower screens from the Alpine Building Products Range. They are manufactured to Australian standards of safety and quality, and they're sure to complement your bathroom décor.
Bi-fold Door shower screens
Bi-fold door shower screens are both practical as well as stylish. While they save space, their opening mechanism also makes them sleek and attractive. They can feature two or more folds, and they are a great choice for contemporary bathrooms.
The Bi-Fold Door Shower Screen is a popular choice for Western Australian homeowners. It is a stylish, practical, attractive and affordable shower screen – all in one package!
Quadrant shower screens
Quadrant shower screens are designed to fit into a corner of your bathroom neatly. They usually come with sliding doors, and they are a space-saving option for small bathrooms.
For a high-quality quadrant shower screen, consider the Quadrant Shower, Offset Quadrant Shower and the Torquay Curved Slider. Each screen features a gorgeous design that will make your bathroom much more practical as well as attractive.
Fixed panel shower screens
Fixed panel shower screens are simple, but a luxurious option. They consist only of a single frameless glass panel and feature a minimalist look. However, they are suitable for use in large bathrooms as they require a drying area that will be open to the room.
If you're looking for a stylish fixed panel shower screen in Perth, consider the Shower Panel, Cannes, Nice, Palma, Marseilles and Andora panels from our Lakes Bathrooms' range. Any of these will give your bathroom a completely new look.
Conclusion:
Replacing your shower screen is the best way to give your bathroom a mini makeover on a budget. When it comes to shower screens in Perth, you have several options on hand. Framed shower screens, frameless shower screens, semi-frameless shower screens, sliding door shower screens, pivot door shower screens, bifold doors shower screens, quadrant shower screens and fixed panel shower screens are some of the types you can consider.
Regardless of which type of shower screen you're considering, you'll find exactly what you're after in the Alpine Building Products range. Our shower screens are all designed to meet Australian standards of quality and safety, and they're the perfect choice for your bathroom. To purchase one of the shower screens mentioned in this article, simply visit your nearest Alpine Building Products retailer.