5 reasons to invest in pre-assembled kitchen cabinets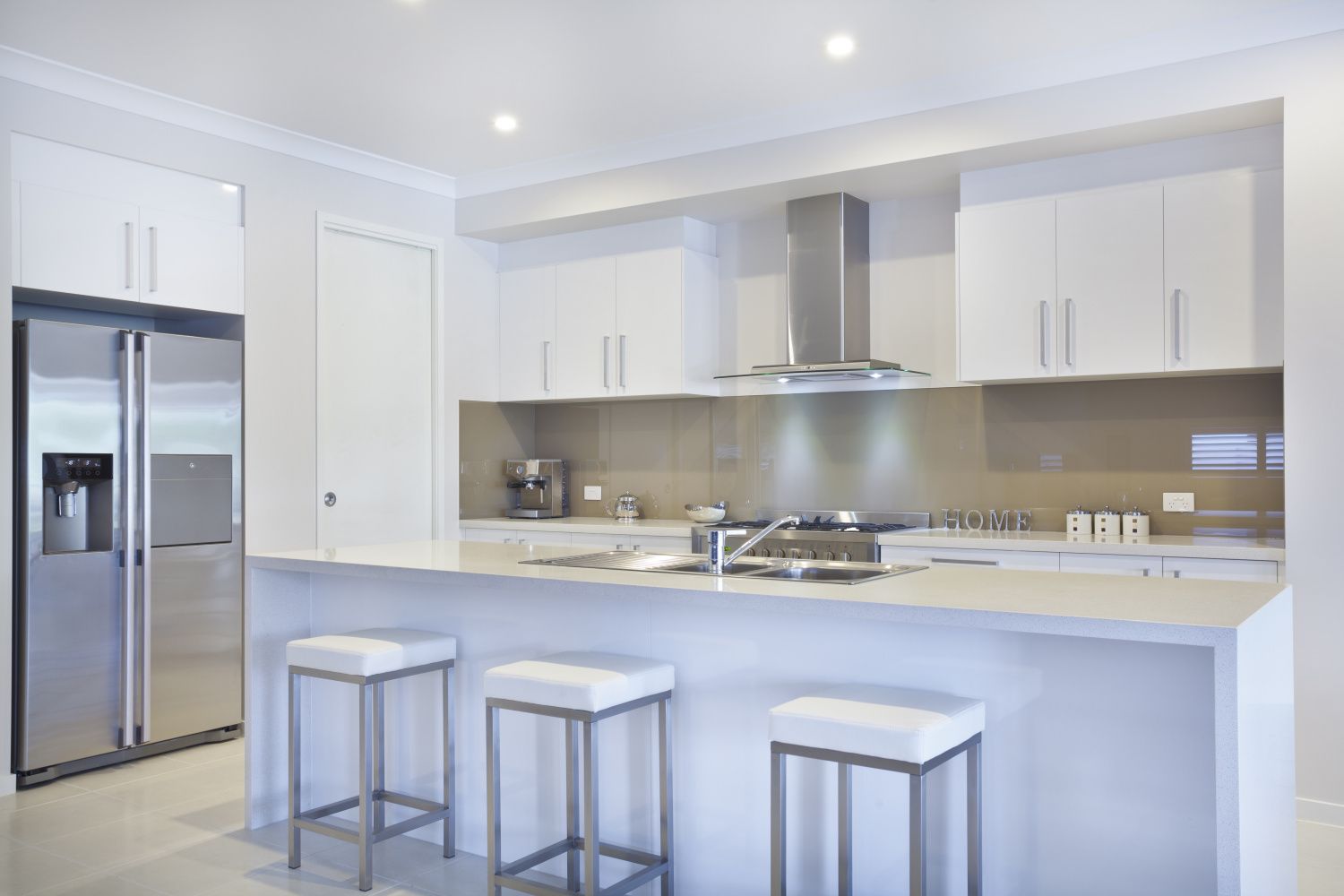 Cabinets are an important and a functional aspect of every kitchen. That's why it is important to choose kitchen cabinets with great care. After all, it's not enough that they just look great; they also need to be durable and made from quality materials.
If you're currently looking for kitchen cabinets in Perth, then pre-assembled cabinets are your best option – and I'm not just saying that because we manufacture assembled cabinets here at Alpine Building Products, but because they are also a much better choice than both flatpacks and custom cabinets.
So today, we'll take a look at the top 5 reasons why you should invest in pre-assembled kitchen cabinets.
1. There's no installation involved
As the name implies, pre-assembled cabinets are delivered to you in a completely assembled form. They are manufactured and assembled in factories and delivered to you ready for immediate and easy DIY installation. There's absolutely no assembly involved –simply place the cabinets in position and you're done.
While custom cabinets do not require you to personally assemble or install the cabinets (the cabinet makes does this for you), you need to assemble and also install flatpack cabinets. But with pre-assembled kitchen cabinets, all the hard work has been done for you. Not only will this save your time, but it will also help you save on labour costs.
2. You have plenty of choices
Pre-assembled kitchen cabinets are available in a range of different sizes, styles, designs, and finish options. While flatpack kitchens also offer various options, you'll find that pre-assembled cabinets offer higher quality in materials and the surface finish.
You have a full range of options to choose from with pre-assembled kitchen cabinets in Perth. From a single door to double and triple door cabinets, corner cabinets, cabinets with utility baskets, oven and microwave cupboards in left and right hinged configurations, pre-assembled cabinets come in several configurations. Regardless of what you're looking for, you can be sure of finding it with pre-assembled kitchen cabinets.
3. They're affordable
Another big reason why pre-assembled kitchen cabinets are incredibly popular with homeowners is that they are affordable. Entry level pre-assembled cabinets are comparable to the cost of flatpack kitchens. However, the price varies depending on your choice of material and surface finish. They are, however, still far cheaper than custom cabinets.
Regardless of what your budget is, you'll find pre-assembled kitchen cabinets in your budget range. This is why so many people choose to invest in them.
4. They offer great quality
Don't be fooled into thinking that pre-assembled kitchen cabinets don't offer great quality. This couldn't be further from the truth. The fact is the pre-assembled kitchen cabinets offer great quality – far better than flatpacks. And if you choose your pre-assembled cabinets wisely, you can even rival the quality of custom cabinets at a far lower price.
When you choose pre-assembled kitchen cabinets in Perth, choose cabinets offered by reputed manufacturers such as Alpine Building Products. Our pre-assembled kitchen wall cabinets and kitchen base cabinets are built to last, and rival the quality of custom kitchen cabinets. They also feature a durable 2-pack surface that won't wear with time.
5. They'll help you renovate quicker than anyone else
With flatpack kitchen cabinets, you'll have to spend additional time and effort assembling the cabinets. On the other hand, with custom kitchen cabinets, there's a long production time involved. With both these types of kitchen cabinets, your renovation will take much longer.
The kitchen is the most used and most important room of any home, and it shouldn't be non-functional for long. By going with pre-assembled kitchen cabinets, you can ensure that your renovation or upgrade happens as soon as possible.
Conclusion:
If you're looking for kitchen cabinets in Perth, pre-assembled kitchen cabinets are your best option. There's no assembly involved, and they are available in a range of styles, materials and finish options. Moreover, they are very affordable, they offer great quality and they will allow you to complete your kitchen renovation much quicker than other options in the market.
For the best quality pre-assembled kitchen cabinets in Perth, look no further than Alpine Building Products. We offer a full range of pre-assembled cabinets including wall cabinets, base cabinets, pantry cupboards and laundry cabinets. Our cabinets feature superior quality – rivalling that of custom cabinets at far lower prices.
Visit your nearest Alpine Building Products retailer to purchase pre-assembled kitchen cabinets for your new kitchen. It's a solid investment that you won't regret.