Description
The Pivot Door shower screen from Alpine Building Products is deceptively unassuming yet simply striking. This semi-frameless shower screen embraces a slim profile to complement minimalistic and modern bathroom designs.
The Pivot Door shower screen comprises of two components; a door and a side panel, each is available in a range of sizes. The semi-frameless pivot door is available in 90cm x 200cm, 100cm x 200cm, 90cm x 185cm and 100cm x 185cm size options. The side panel is available in the following sizes; 70cm x 185cm, 80cm x 185cm, 90cm x 185cm, 100cm x 185cm, 90cm x 200cm and 100cm x 200cm.
The Pivot Door shower screen offers superior quality in all of its components. The glass is 6mm thick, toughened and is coated with AllClear as standard. AllClear is a revolutionary self-cleaning property that repels soap, water and line scale. The shower is fully reversible and is also adjustable to offer an easy installation. Chrome handle is included.
An impressive lifetime warranty backs this superior product.
The Pivot Door shower screen can be purchased from all Alpine Building Products retailers.
Front Pivoting Door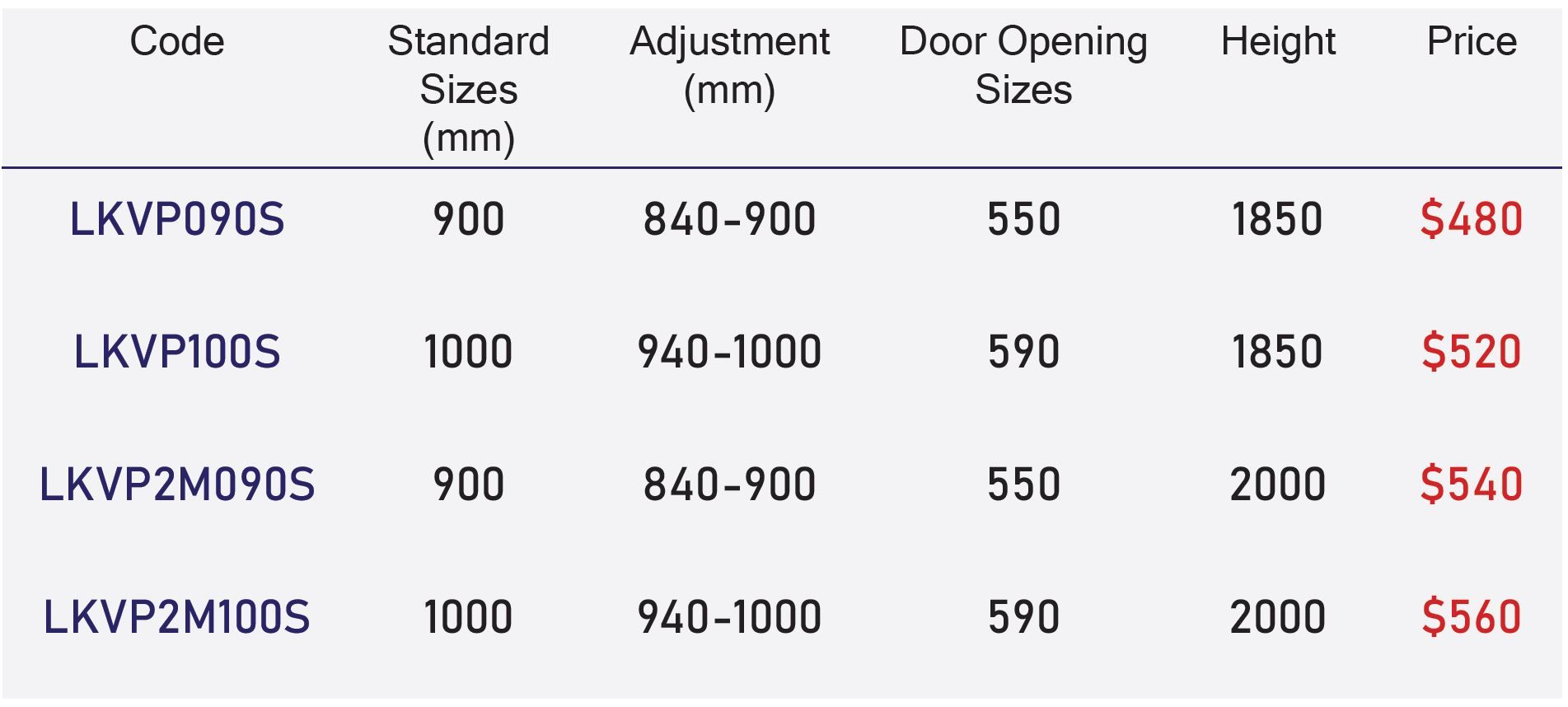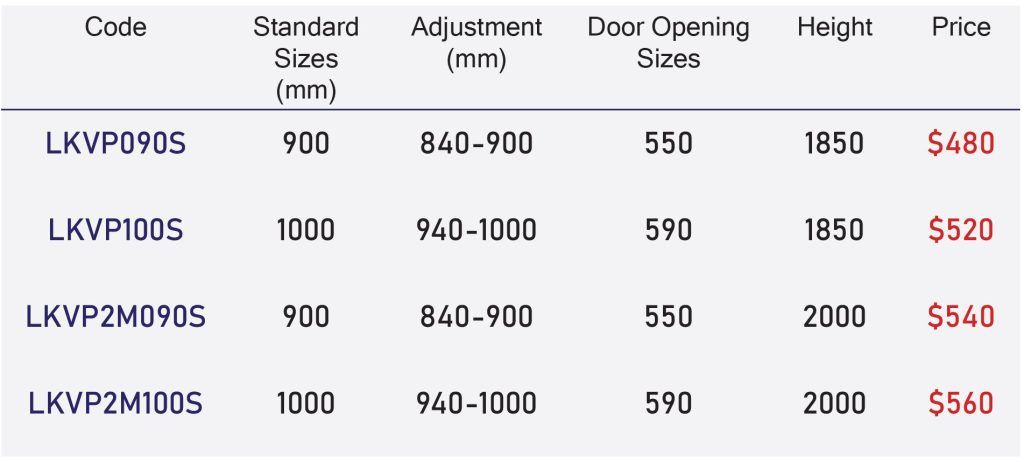 Side Return Panels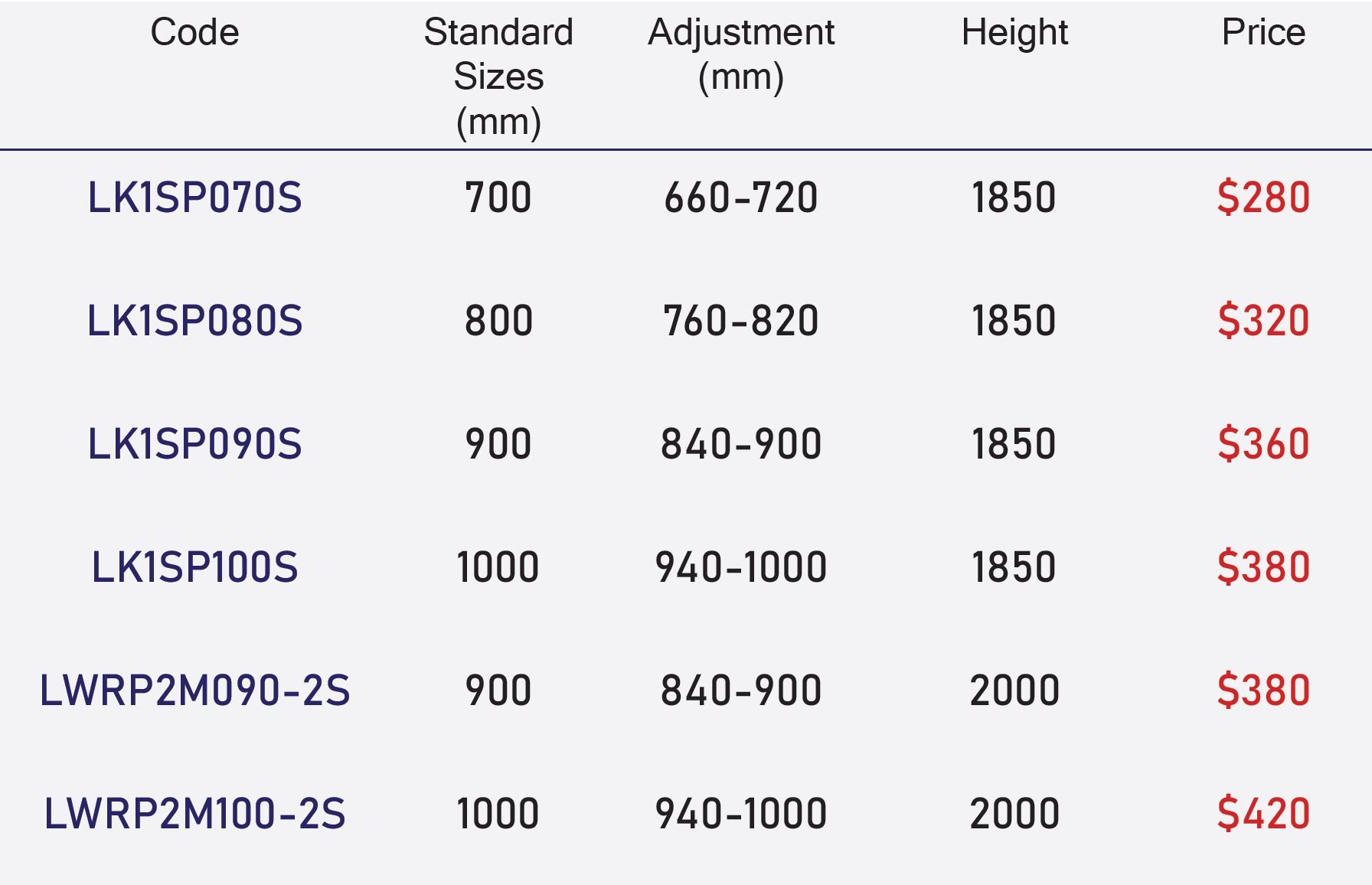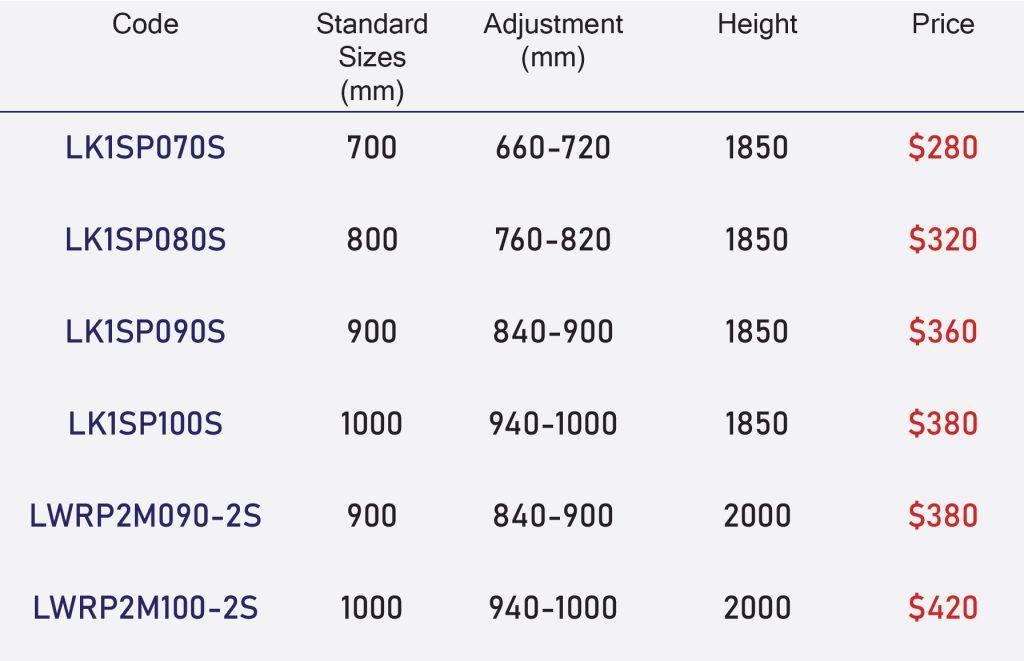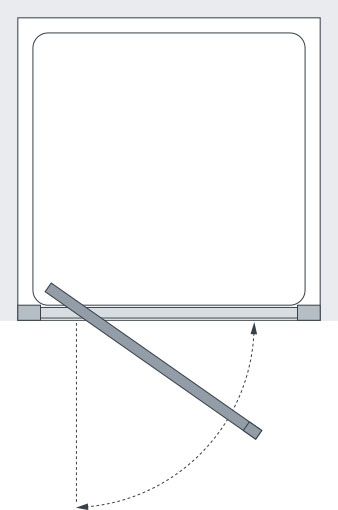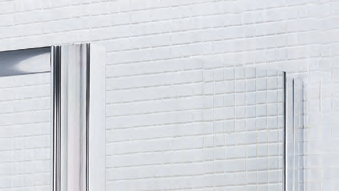 Please Note: The Side Panel for the 2-meter Pivot door, has no frame on the top and bottom on the glass.