Description



Brilliantly new. Clearly you
The revolutionary introduction of PureVueHD glass at no extra cost, on every single Cannes product in our Coastline Collection, brings a clear edge to your bathroom.
PureVueHD is a high quality, optically superior 'low-iron' glass.
In standard glass its iron-oxide content shows itself as a green tinge that's most apparent when you view the edge of the glass, but which also affects and tints everything seen through it.
PureVueHD by comparison is dramatically clearer. The reduced iron content reduces the greenish hue to zero levels. Practically tint free, it enables the natural beauty of anything seen through the glass to shine through.
For the first time it brings to your bathroom the natural colours, sharpness and enhanced clarity that high definition TV brings to your living room.
Clearly superior
Very high transmission levels enable as much light as possible to pass through, making everything lighter and brighter.
From your carefully chosen bathroom tiling and décor to fittings and accessories, you will see a   purer vision of everything but the glass, which almost disappears. And the thicker the glass, the stronger the greening effect of iron-oxide becomes, so the greater the difference PureVueHD can make.
Combined with our advanced AllClear coating it gives every Lakes enclosure, walk-in and bath screen a very clear edge*.
Features:
Frameless & semi-frameless
8mm glass
Silver finish
2m high
Fully reversible
Wet room or tray
Extension profiles available
Lifetime guarantee
AllClear as standard
Suitable for:
Corner Shower Enclosures
Alcove Shower Enclosures
Recess Shower Enclosures
Walk-in Shower Enclosures
Flat Wall Shower Enclosures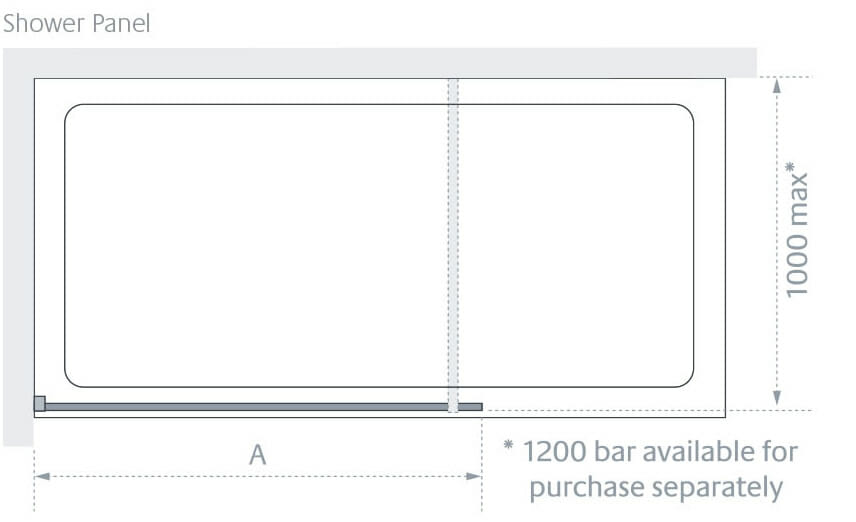 Downloads-