3 Benefits of Freestanding Baths over Insert Baths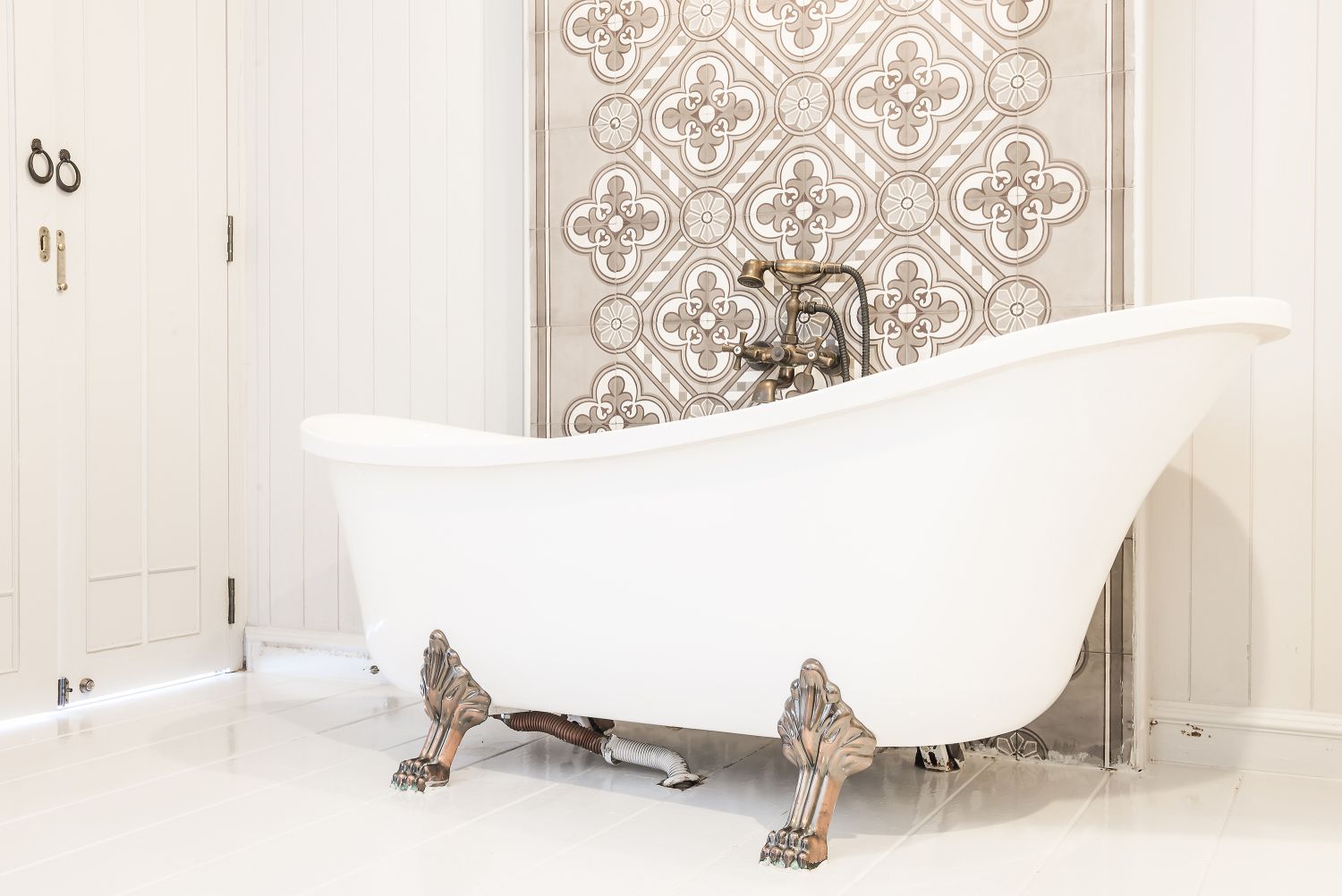 With many different types of baths available in Perth today, choosing the right one can be a very confusing task. Making the right choice is especially important because a bath is a big investment and you'll have to live with it for many years to come.
Most modern baths are classified as freestanding baths or insert baths. Insert baths are also known as built-in baths, and they are usually located along the bathroom walls. On the other hand, freestanding baths can be placed anywhere in a bathroom as the name implies.
While insert baths are practical, they often fail to offer the 'wow' factor. However, freestanding baths will always allow you to make a bold style statement. That's because freestanding baths are designed to be noticed. And, they can be immensely practical too. If you're looking to install a new bath, going with a freestanding bath is always a better option.
Continue reading this post to discover three benefits that freestanding baths offer over insert baths. Make sure to choose high-quality, freestanding baths in Perth, such as those in the Alpine Building Products' range to avail all these benefits!
1. Easier to install
Unlike installing an insert bath, installing a freestanding bath is much, much simpler. With an insert bath, you'll need to hire a professional contractor and possibly a decorator to make sure that installation is done properly.
However, freestanding baths, including those in the Alpine Building Products range are preassembled and ready to be installed. You'll only need to hire a plumber to ensure that your bath is properly installed.
2. Far more attractive
One of the biggest reasons behind the popularity of freestanding baths is that they are incredibly attractive. Freestanding baths come in a variety of sleek designs, which will immediately transform any bathroom into a luxurious retreat.
A freestanding bath is sure to get everyone's attention – just imagine how much attention the Galaxy Oval 170cm Black by Alpine Building Products would receive in your bathroom! Insert baths, on the other hand, are created to be set aside in a corner or along a wall of a bathroom – they are never centre of attention and they will never make a lasting impression.
3. Much more flexible
Freestanding baths offer you much more flexibility than insert baths. Because they are preassembled, you are free to place them anywhere in your bathroom. Whether you choose to place your bath in the corner or the centre, or whether you want to make it the focal point or not, it is totally up to you.
Freestanding baths come in a range of sizes as well, so you have plenty of options to choose from. The same cannot be said for insert baths. They come in limited designs and sizes, and they are never designed to be the focal point of a space. They are popular because they are space efficient and more affordable. However, with freestanding baths coming in different sizes, they can be just as space efficient as insert baths – the difference is within the price.
Conclusion:
Freestanding baths are always a better choice than insert baths. They are easier to install, they are far more attractive, and they offer better placement flexibility than insert baths. While insert baths are practical because they are space efficient, they are limited by design, size and style.
For quality freestanding baths in Perth, look no further than the range offered by Alpine Building Products. Our freestanding baths are modern, stylish and come in gorgeous designs. Whether you're looking to splurge on a grand freestanding bath, or you're looking for a compact bath for a small space, you're sure to find just the bath for you within our range!
Simply visit your closest retailer to purchase an Alpine Building Products' freestanding bath in Perth today.